Each Sprinkler Kit Parts:
50cm 4/7mm Hose

1pc Black Heavy Hammer

1pc Anti-drip connector

1pc Cross sprinkler

1pc 4/7mm Tee
Make Your Seed to Garden
1. Choose the right containers
You can start seeds in almost any type of container, as long as it's at least 2-3 " deep and has some drainage holes. If you love to DIY by yourself, you might start growing seedlings in yogurt cups, milk cartons or even a paper cup.
2. The "potting soil"
Choose the potting soil that's made for growing seedlings.
NOTE: Do not use soil from your garden or re-use potting soil from your houseplants. Start with a fresh, sterile mix that will ensure healthy, disease-free seedlings.
3. Planting
Some of the small ones can be sprinkled right on the soil surface. Larger seeds will need to be buried. After planting seeds, you have to moisten the newly planted seeds. To speed up germination, cover the pots with wet paper or a plastic dome. This helps keep the seeds moist before they germinate. When you see the first signs of green, you have to remove the cover.
4. Watering, feeding, repeating
As the seedlings grow up, you have to keep the soil moist but not soggy. Let the soil dry slightly between waterings.  Remember to feed the seedlings regularly with liquid fertilizer.
5. Light
Seeds need a lot of light. Set the lights on a timer for 15 hours a day. If you're growing in a window, choose a south-facing exposure. Rotate the pots regularly to keep plants from leaning into the light. If you're growing under lights, adjust them so they're just a few inches above the tops of the seedlings.  Keep in mind that seedlings need darkness, too, so they can rest. As the seedlings grow taller, raise the lights.
6. Move to outdoors 
It's not a good idea to move your seedlings directly from the protected environment of your home into the garden. You've been coddling these seedlings for weeks, so they need a gradual transition to the great outdoors. About a week before you plan to set the seedlings into the garden, place them in a protected spot outdoors (partly shaded, out of the wind) for a few hours, bringing them in at night. Gradually, over the course of a week or 10 days, expose them to more and more sunshine and wind. A cold frame is a great place to harden off plants.

Why Buy From Us?
A few reasons why buy from us:
SAFE SHOPPING
We try our best to make your shopping experience not only pleasant, seamless and hassle-free, but also secure.
FREE SHIPPING
Enjoy flexible international shipping services that currently operate in over 200 countries across the world with order $29 USD or More.
NEW ARRIVALS
We are only providing the last harvested Fresh Seeds to make sure of the high germination rate.
PRICE PROMISE
We don't want you to choose between the best value and the best service. That's why we offer competitive pricing.
EXCELLENT CUSTOMER SERVICE
Knowledgeable and professional support team is always happy to help you.
EASY TRACKING
Check your order status online. As easy as that!
COVID-19 NOTE
Due to the pandemic of COVID-19, the shipping time may take longer than expected. Please understand, we do not have the control of this situation, but we are 100% sure that your parcel will be delivered safely, it may just take longer than expected, it will depend on the schedule of the shipping company. Please bear with us. 
This is what you need to know before place your order:
Due to the high-demand season, we may need up to 7 working days to prepare the shipment. 
The shipping time may take 20 – 30 working days after dispatch due to limited flights.
Some of our competitors have stopped accepting orders, and most others are experiencing shipping delays. We can still ship the orders but the shipping time will be longer than expected. For the detail about the shipping, please refer to our Shipping&Delivery page. 
Make sure you have read our shipping&delivery page before you place your order. 
We invite you to place your order, If you are okay with those waiting times. We simply don't have the control of this situation, we hope everything will back to normal soon.
Finally, we hope all of our customer are safe! Thank you for your continued patience.
We promise, we are on the case!
GreenSeedGarden Team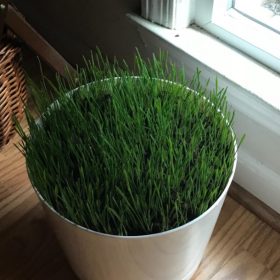 This is my first time attempting to grow wheat grass (for my pet rats and mice). After reading online about how you need to soak, rinse, etc., I bought this one because it's a smaller bag than others. I was happy the instructions just said to plant it without the soaking, which I followed. It sprouted within a day or two. It grows really fast. Excellent product. My rats love it!
Alexis Spicer / Wheat Grass Seeds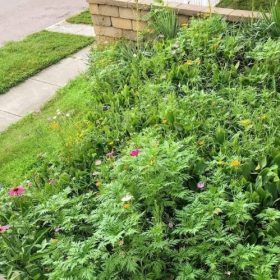 These are growing really
fast! Planted them 3 weeks ago and they're sprouting up nicely. One side of where I planted isn't growing much, not sure if that's the seeds or just that particular spot doesn't get as much sun/rain. I'm
excited to see these grow.
Darren Ens/ Mixed Flower Pack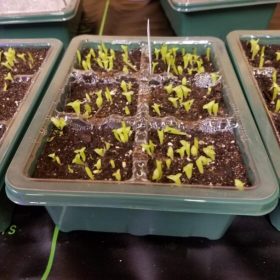 The only reason I am actually taking the time to review these is to let everyone know that this is the REAL DEAL! After 2 weeks almost all the seeds have sprouted and yes they look like cactus is supposed to look. I'm hoping these will be available in the future. Because I will be buying many more. Thank you!
Courtney Schwartz / Mixed Cactus Seeds Pack
Customer Testimonials & Reviews
Jan 30, 2023
best seller
You are the best seller.
Jan 20, 2023
No complaints! We'll deal with you in the future.
Jan 6, 2023
Product delivered
Product delivered. The packaging was nice. I will buy more. Thank you
Dec 18, 2022
I have received my seeds
I have received my seeds quickly. As far as germination rates, I will have to let you know, because the seeds have not been planted yet.
Dec 18, 2022
Quick​ service, great package
Quick​ service, great package. I cannot wait to put them on the ground.